Design dictionary
[ Color ]
Color from latin color linked to the group celare (to hide, to conceal) conveys the idea that color covers and hides the surfaces of objects and thus alters reality
Definition
Color is an illusion created by wavelengths of light bouncing off objects. We experience color thanks to the retina in our eyes. It could be challenging to categorize color, hence the different approaches to this complex concept.
For example, in chemistry, scientists analyze color at the molecular level, studying how different wavelengths of light are absorbed and reflected. However, in biology, scientists use a physiological approach and endeavor to understand how color is perceived through the human or animal eye. In psychology, experts leverage a cognitive approach to associate colors with emotions or concepts. Across the spectrum, there is also the artistic approach, where artists organize, classify and name colors based on a painter's whim and practice. In a nutshell, color perception can be both subjective and cognitive.
In design, and more specifically at Meaningful, color is a key component of the products and environments we create. Color can be a vector of identity, meaning and information. It also serves to differentiate the objects and interfaces we design. Since color is often associated with a given material or platform, such as paper, textile or screens, we select color nuances based on the context a design will be used. We build color palettes to convey emotion and identity.
Useful quote
All colors are the friends of their neighbors and the lovers of their opposites.
Marc Chagall
Project example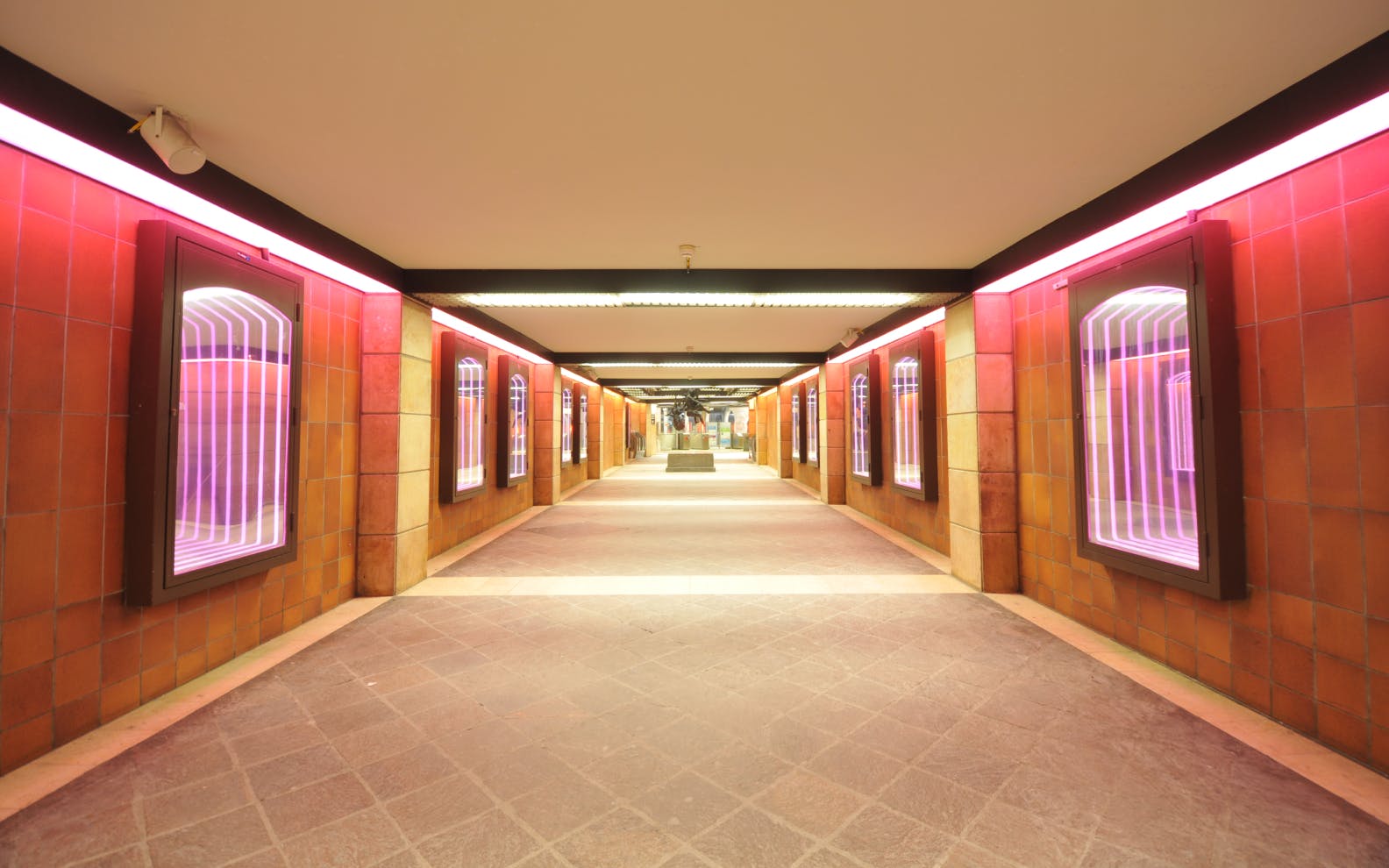 #City
an immersive light installation in the metro
with Keolis
See also
---
Browse the dictionary