TaHoma app : an easy way to manage my connected home
with Somfy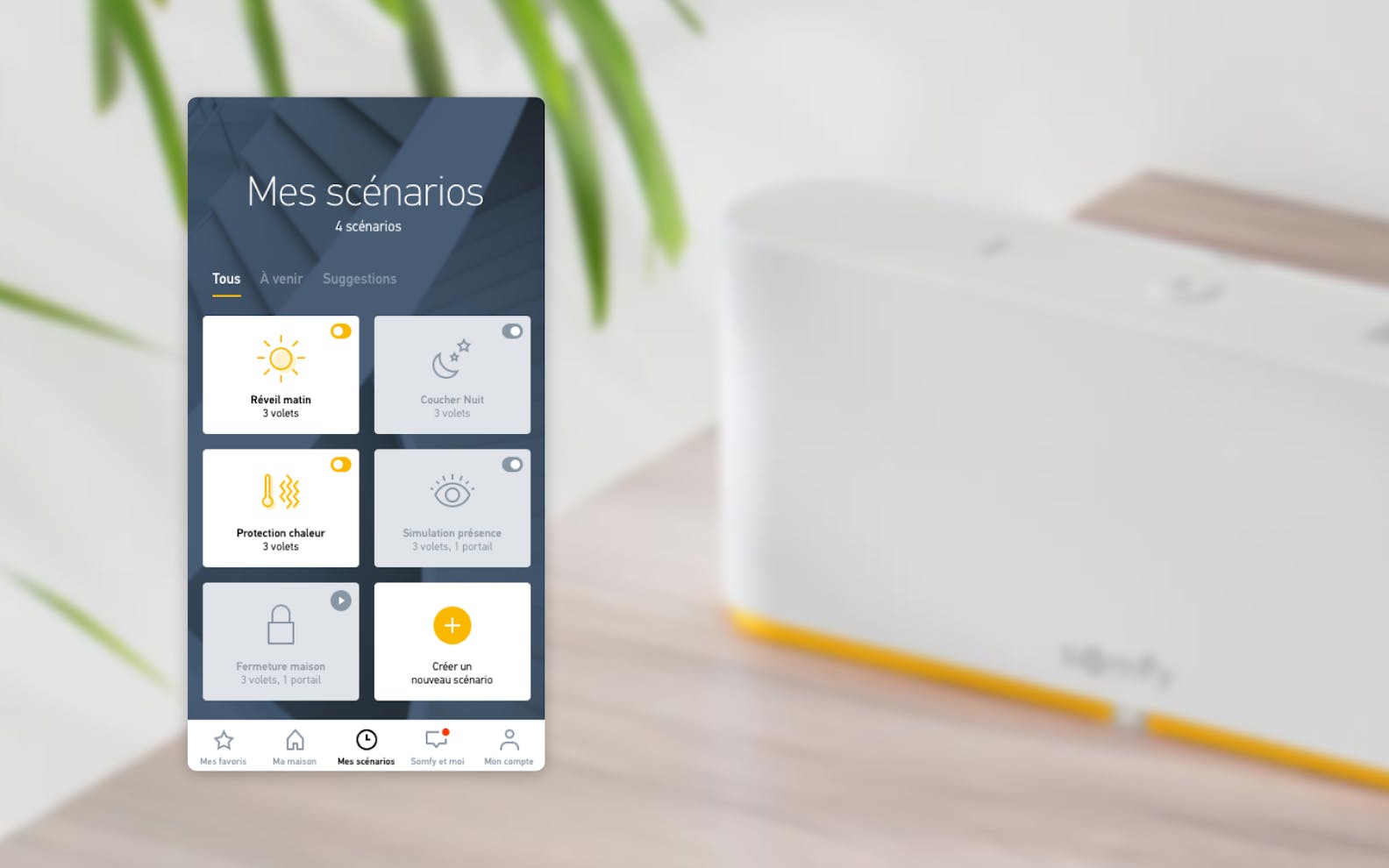 Challenge
Somfy, historically the world leader in roller shutter motorization, is now addressing the connected home market, offering global solutions to improve comfort, security and energy savings in the home.
How can we simplify the overall user experience and make the connected home a reality for as many people as possible? 
Can we move home automation from a technophile to an intuitive, even playful, approach?
---
Execution
Involving the board, stakeholders and design teams , we began by defining a cross-functional design strategy (graphic identity, physical and digital products).
Then, hand in hand with Elium studio who designed a new box, the Tahoma switch, we created a new application for controlling the entire home.
For this consumer application, which now has almost 900K users, we imagined an easy-to-use and affordable experience, and a robust graphic system that could be adopted by in-house teams and used as a reference for other future media.
---
Outcome
---
Expertises
concept design
user testing