a light-based hourglass to manage time
from the lab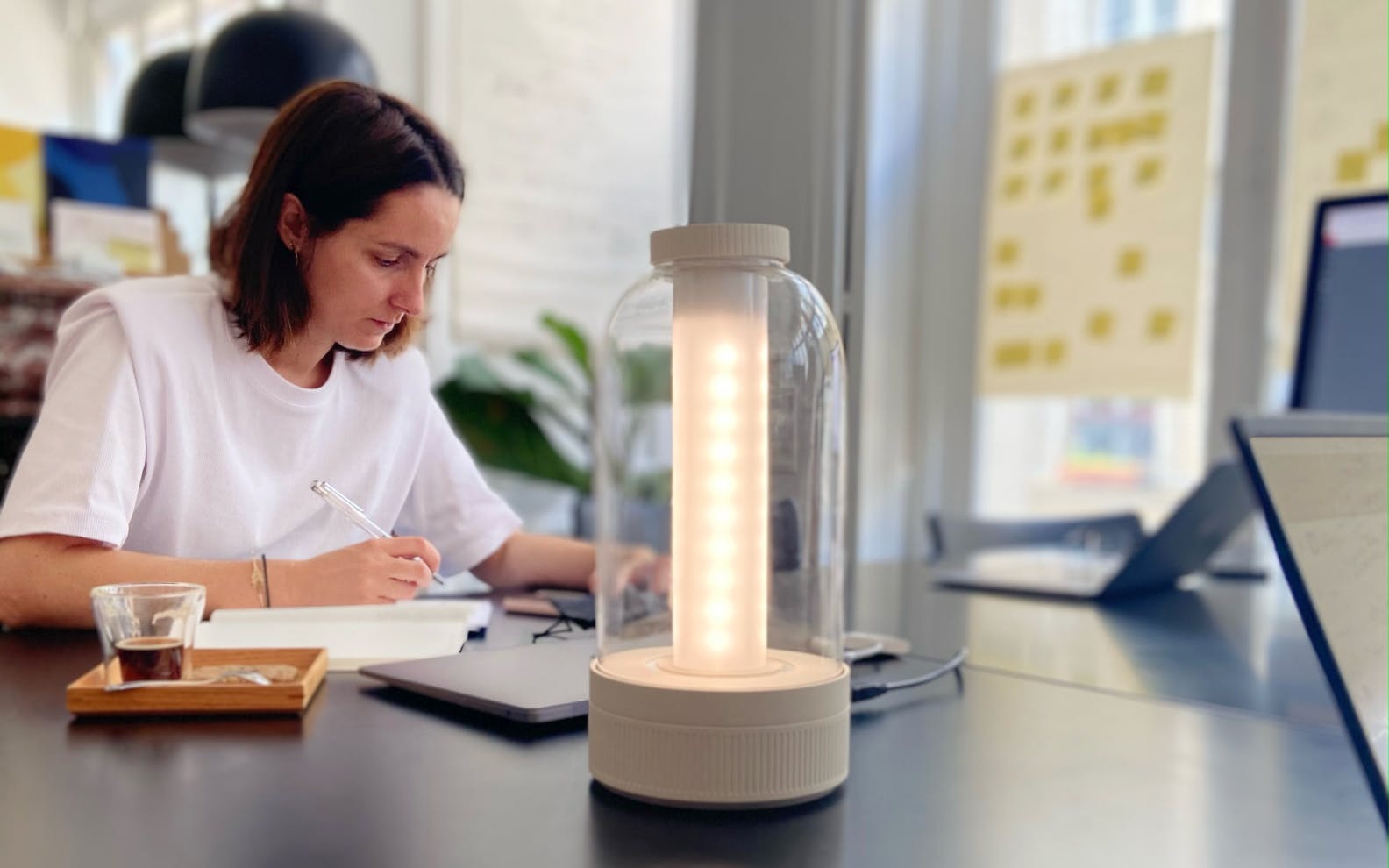 Challenge
What could be the best way to collectively manage time during a meeting?
---
Execution
We created Tempo to set the pace for efficient meetings. Tempo is a connected digital hourglass that sits front and center, which enables everyone to keep an eye on the remaining time
---
Outcome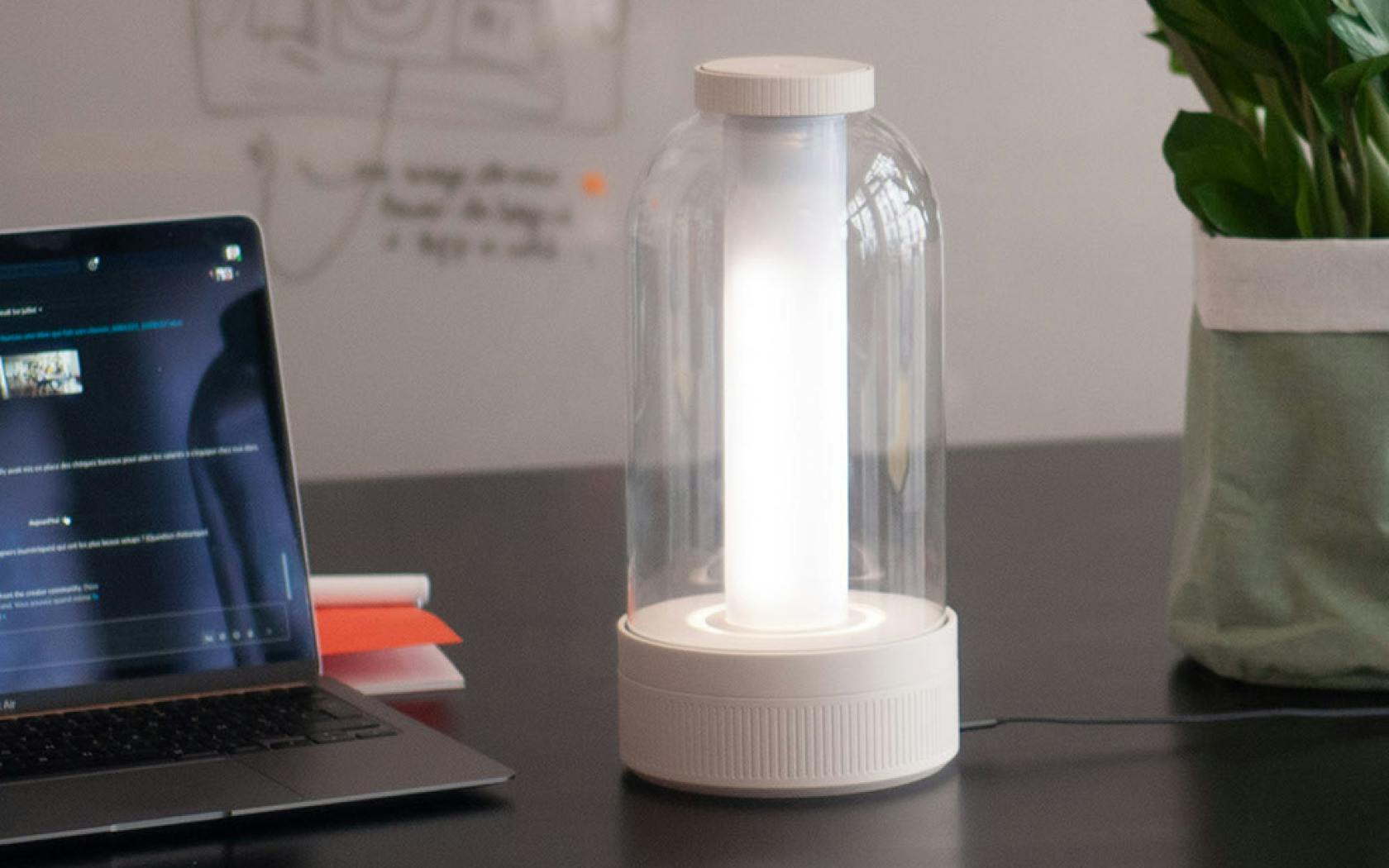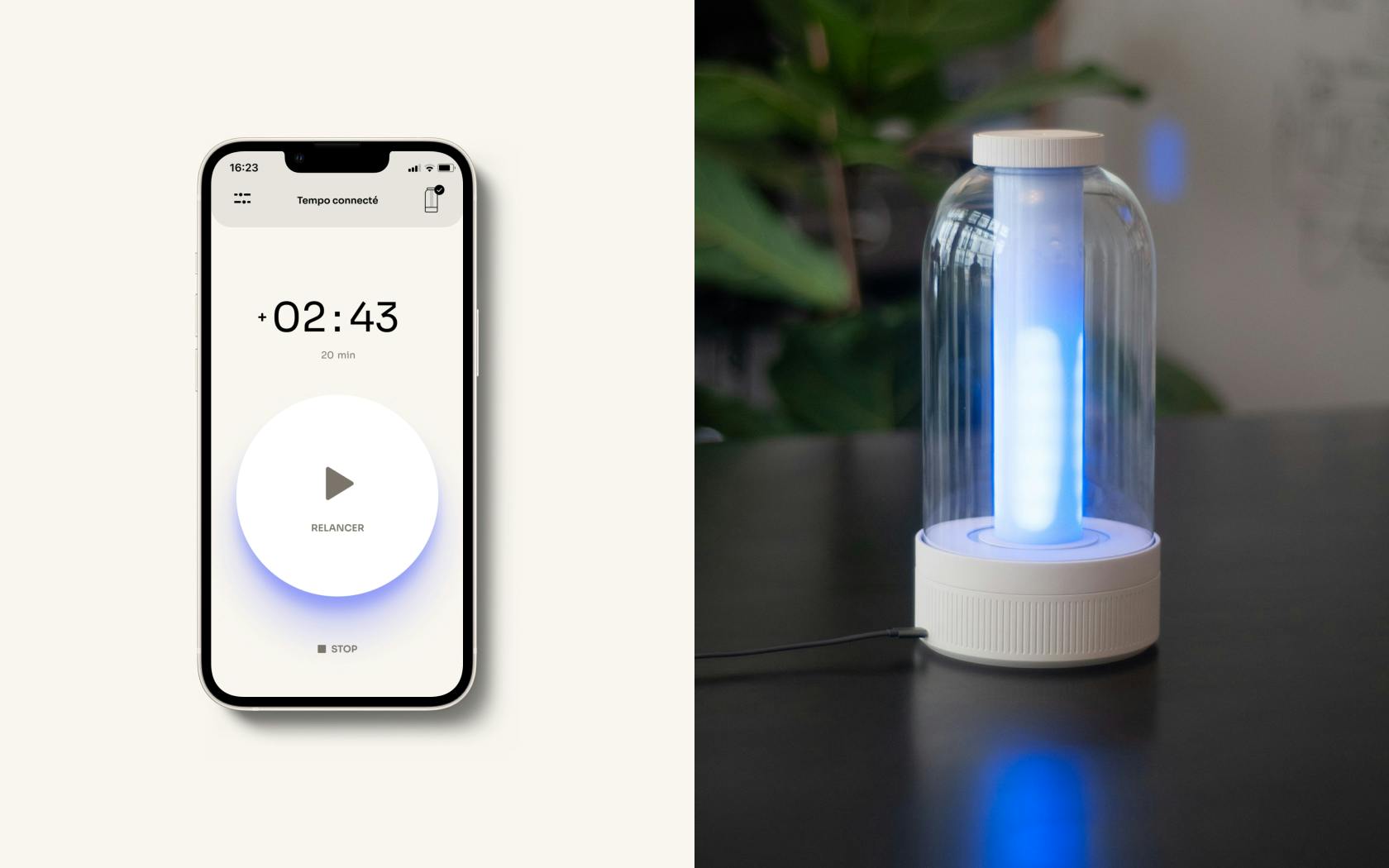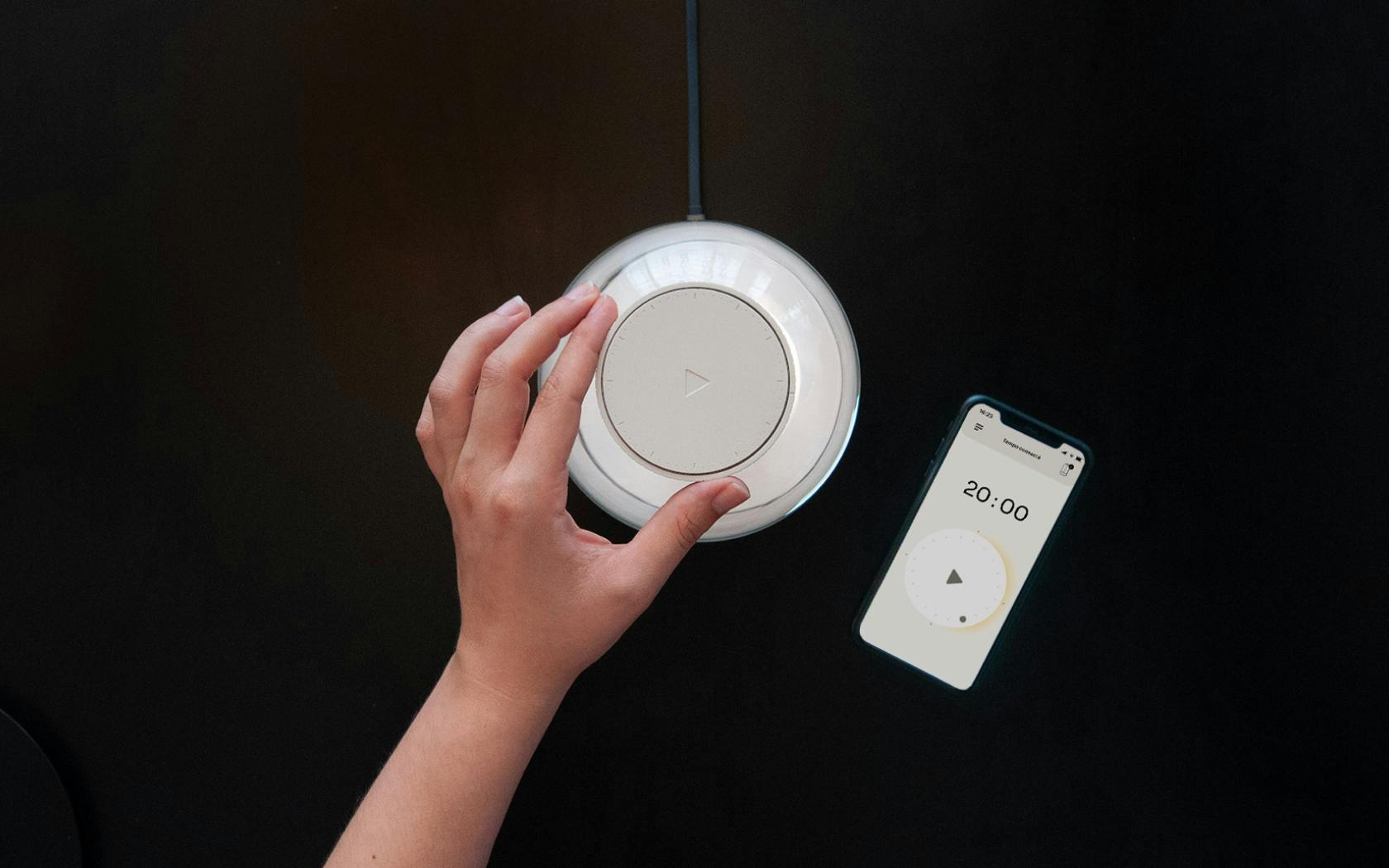 To set the duration is possible physically and remotely thanks to the app.