Design dictionary
[ Moodboard ]
Mood from Old English mood meaning mind in poetry, also heart, spirit or courage.
Definition
A moodboard is an inspiration board composed primarily of visual and graphic references, and sometimes, of materials and words. It is a summary that sparks a project's future visual or experiential identity and sets the initial tone.
Most of the time, moodboards intervene at an early stage of the project. This specific form of "collage" conveys a first intention and shares a universe or snapshot image with the project's stakeholders. It also provides the designer with a reference document that guides the creation process.
Useful quote
"Design is thinking made visual."
Saul Bass. Graphic designer.
Project example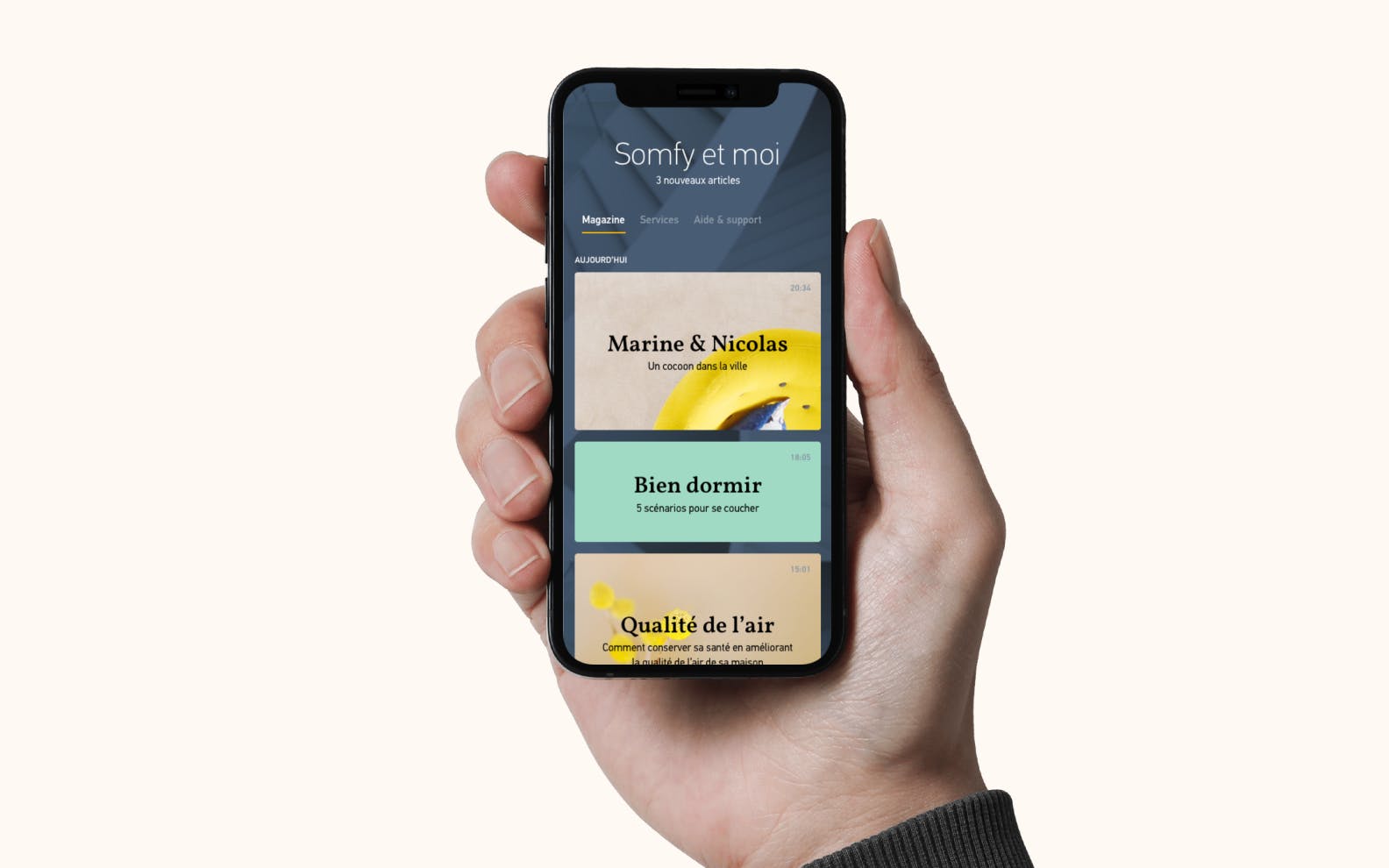 #Home
a new visual language to improve brand experience
with Somfy
See also
---
Browse the dictionary