a workplace to enhance serenity and creativity
with the lab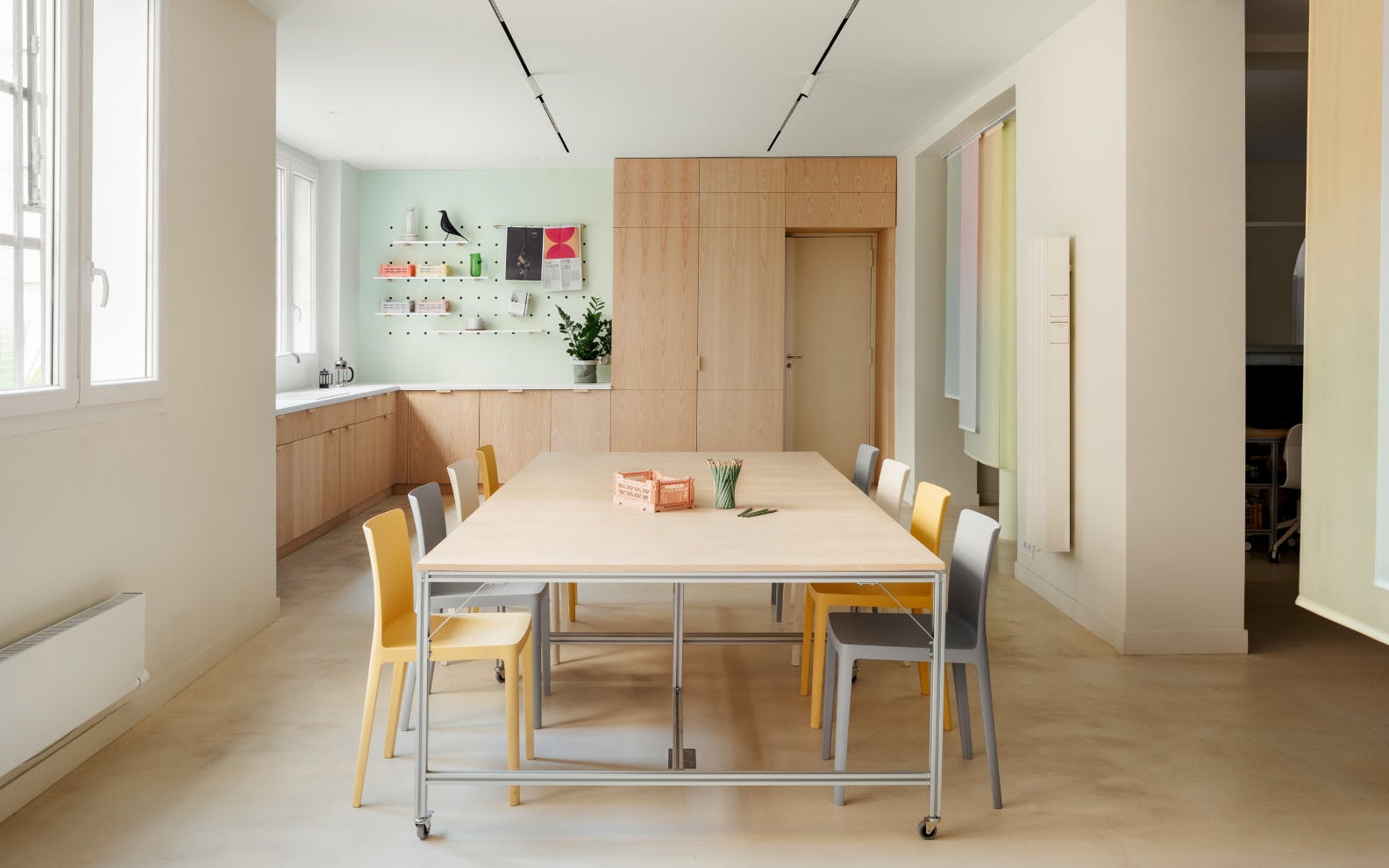 Challenge
Since the birth of the studio, we have always dreamed of a place with enough space to welcome our clients and craft projects for our lab. But what role could the office play in our current era of remote working?
---
Execution
In the heart of the Goutte d'Or district, we found an open space whose layout was shaped by our innovation process.
Each space corresponds to a stage of creation: inspiration, conversation, ideation, formalization and reflection.
The furniture was designed and built in-house, and each team member has a dedicated workstation.
We finally built a serene and tailored workplace which embodies the ethos of our studio.
---
Outcome
---
Expertises
concept design
interior design
furniture design