an immersive light installation in the metro
with Keolis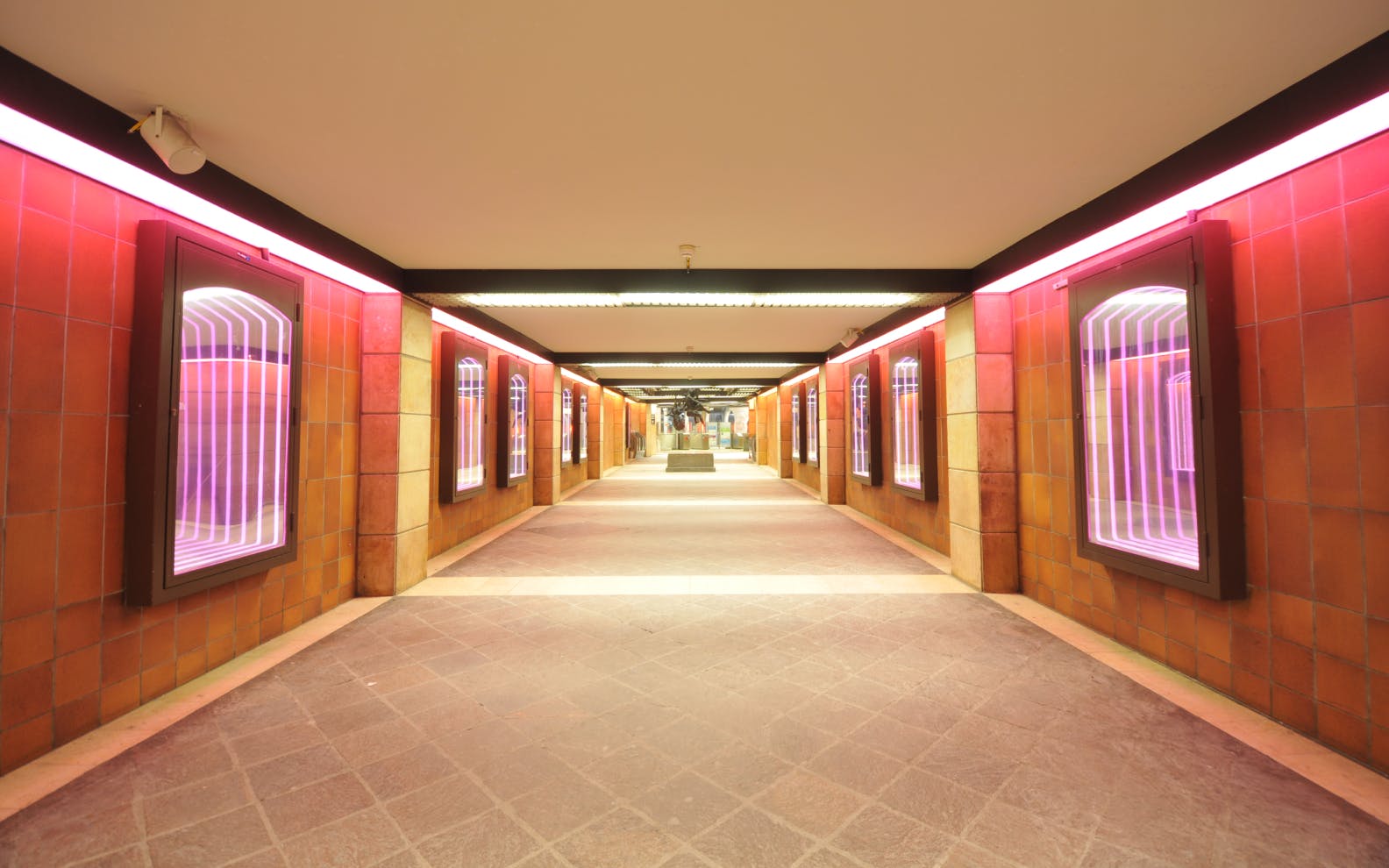 Challenge
When it was first created in 1983, the Lille metro was the symbol of the future: automatic, accessible, fast and reliable. Since then, its station have aged and lost its appeal.
How can we rekindle the wonder of its beginnings? How can we modernize and reintegrate futuristic, playful and even magical elements into its architecture?
---
Execution
We built and set up 3 light installations to enchant passengers in their commute, brightening the existing architecture of the République Beaux-Arts station. The use of colored light spruced up the space, adding cheer and a sense of security.
---
Outcome
---
Expertises
lighting design
scenography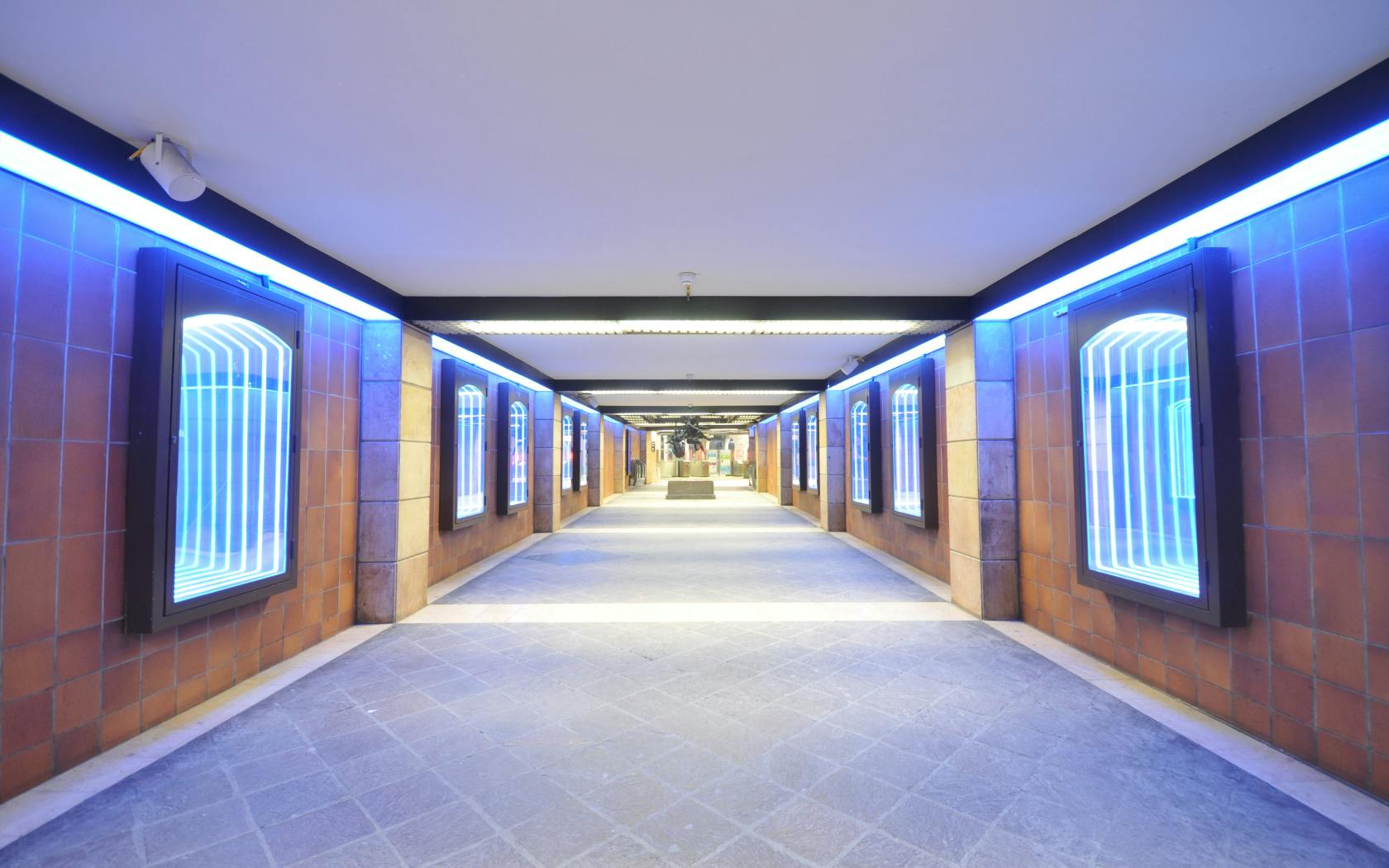 "Infinite mirrors" create a colorful, playful vibe at the corridor entrance. The color of the lighting varies depending on the time of day and circadian cycle.
"Sweet words" leaves a welcoming and lasting impression on commuters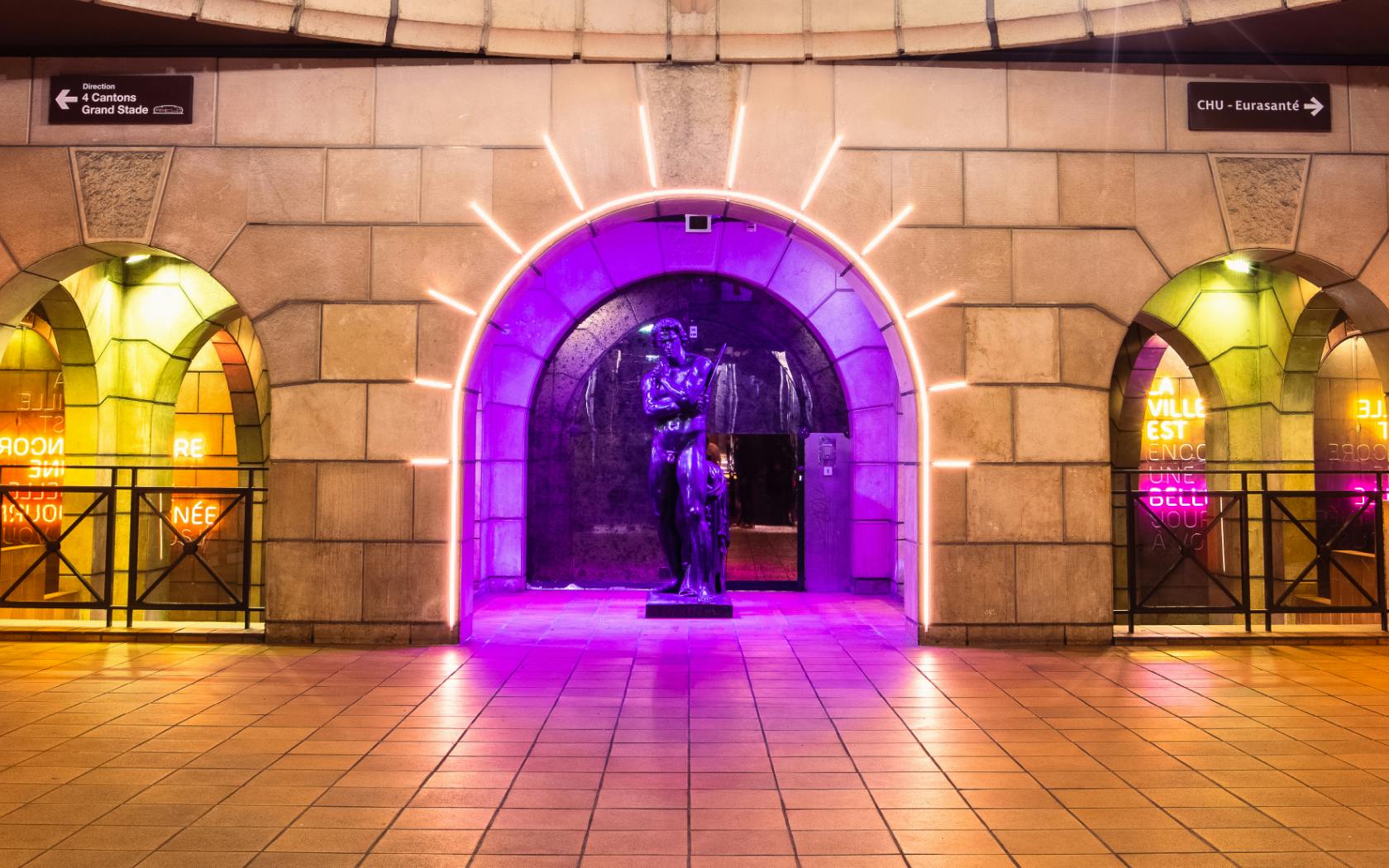 "Spartacus sunshine" highlights a sculpture at the center of the station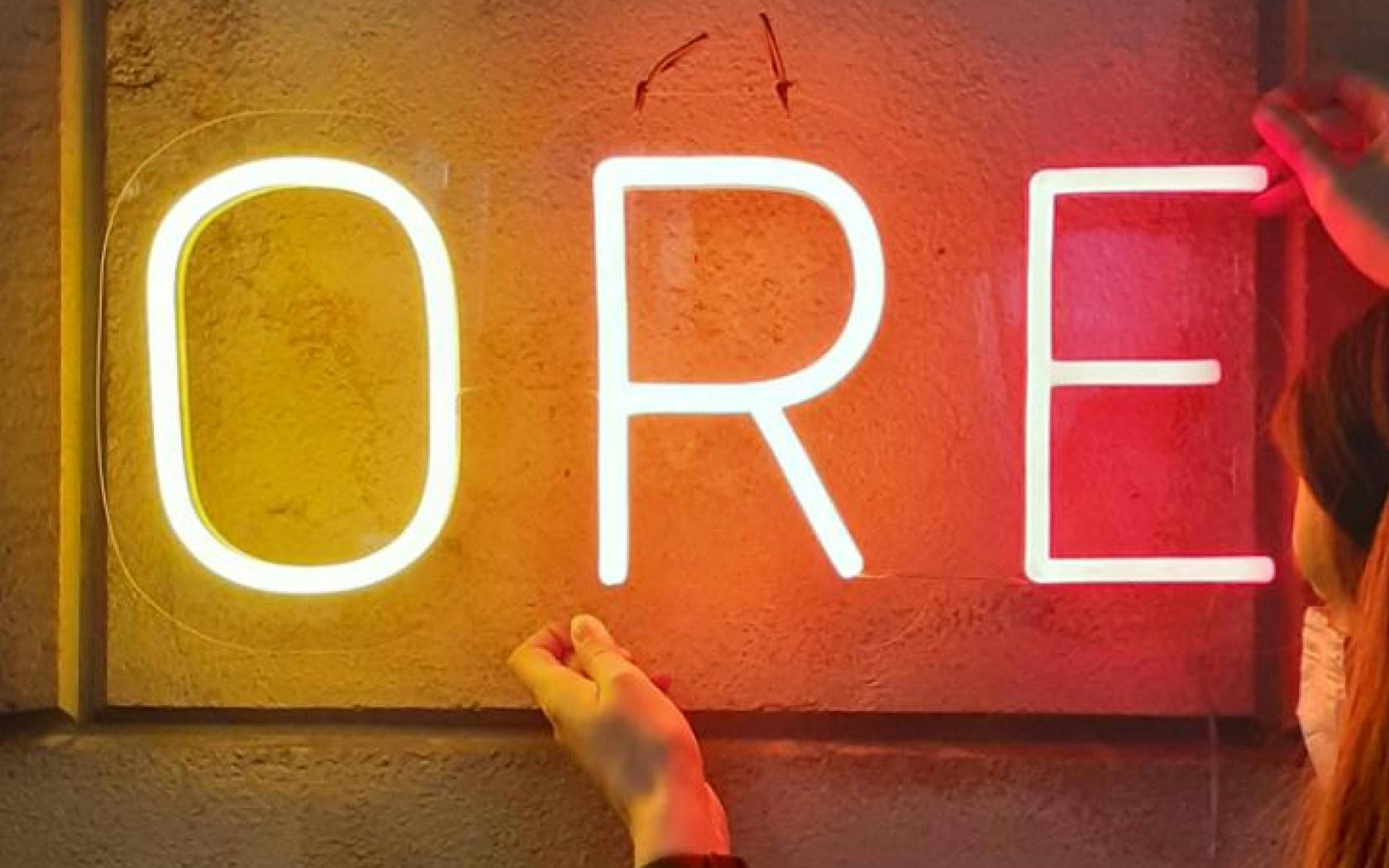 Experimentation with light and color for the "Sweet words" installation.